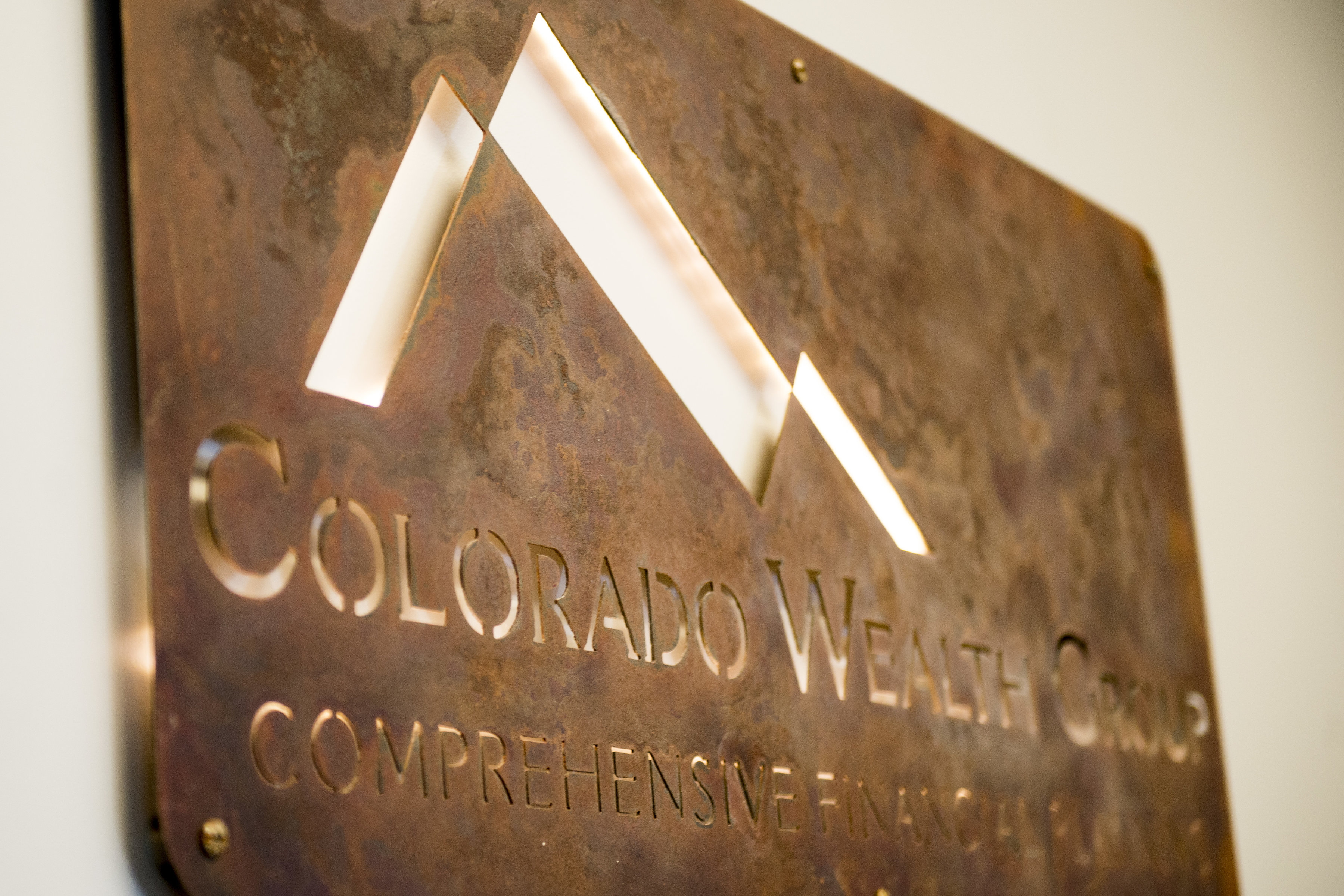 Financial Planning:
Below you'll find five different criteria in which Colorado Wealth Group generates revenue for our firm and its advisors. We pride ourselves on being competitively priced while delivering massive value in our process and performance. Initial consults are always complimentary, and you will not be billed until you choose your path of engagement with us.
1. Financial Planning

The creation of a Financial Plan is where the large majority of our new clients begin. Financial Planning is billed on a flat-fee basis. Upon review and synthesis of your objectives and data, we determine what your up-front fee will be in order for us to complete your comprehensive plan. We bill this fee over two payments: 50% upon execution of your planning agreement and 50% upon delivery of your Financial Plan. Our firmwide minimum planning fee is $4,000, while the average in 2021 was $5,250. The more complex your situation, such as business ownership or multiple real estate properties, the higher likelihood your fee will be more than the average. Colorado Wealth Group's Financial Plan Maintenance Program offers on-going planning services to clients; there is a semi-annual fee associated with this program. This will correspond to a meeting with your Advisor for maximum plan accountability, increasing your chance of success.

2. Investment Management

Simply put, our fee for managing investments is 1.20% per year, or less. The management fee is billed monthly based on the average daily account balance of the month prior. The table below illustrates that for total household balances over $1,000,000, a discounting effect begins to take place. For instance, the first $1,000,000 per household is charged 1.20%, followed by 1.10% on the next $1,000,000, and continues as outlined below.

Billable Household Balance
Total Annual Rate
$ 100,000
to
$ 1,000,000
1.20 %
$ 1,000,000
to
$ 2,000,000
1.10 %
$ 2,000,000
to
$ 4,000,000
0.90 %
$ 4,000,000
to
$ 6,000,000
0.70 %
$ 6,000,000
to
$ 8,000,000
0.50 %
$ 8,000,000+
0.30 %

3. Consulting

CWG and our Advisors have the ability to enter into a consulting agreement for whatever purposes necessary. For clients that are not ready to pursue a Financial Plan, or utilize our other services, we can enter into a consulting engagement. Our Advisor's maximum hourly rate is $500 per hour; however, rates may vary based on the Advisor or CWG associate with whom you choose to engage.

4. Insurance Solutions

Often times at the culmination of a Financial Plan, a client chooses to pursue the acquisition of life insurance, fixed annuity, disability insurance, or long-term care insurance. We are licensed professionals and maintain broker relationships with many of the top insurance companies in the U.S. Our clients that choose to hire us for insurance solutions do not pay a separate fee to do so. The insurance company will pay a commission to us as your broker in order to help you acquire and then service that policy over the long-term. Commonly, a life, disability, or long-term care policy will pay a commission equal to 100% of first year premiums but spread out over a 10-year period. For instance, if your policy costs $1,000 per year, CWG will earn $1,000 over the next 10 years. A fixed annuity commission varies based on account size, company, client age, etc.

5. Retirement Plans & Trust Company Referrals

CWG works with many small to medium-sized businesses, specifically on their small group benefits and 401(k) plans. Through Principal, a top 401(k) provider, we aid in the administration of the plan, and for the assistance in those services, we are paid a fee from the plan on a quarterly basis. This fee can range from 0.10% - 0.50% per year depending on the size of the plan.

Every so often, we may need to refer a complicated trust case to a Trust Company. We have agreements with many of these Trust Companies to pay us an ongoing referral fee for such an arrangement and serve as a "co-advisor" on such accounts. In most circumstances, this referral fee is no more than 0.55% per year.