Financial Planning:
There is more to financial planning than simply, well, "planning finances". Financial planning, at its core, is the process of evaluating your current financial situation creating goals, and developing a strategy to help meet those goals. We understand the complex nature of financial planning, and help ease the stress of making these financial decisions.
Colorado Wealth Group has the knowledge and skills required to analyze your financial situation, helping to create and achieve your goals. In our role as financial planning consultants, we strive to make sure that you, our client, understand the whys behind each decision before committing to a strategy.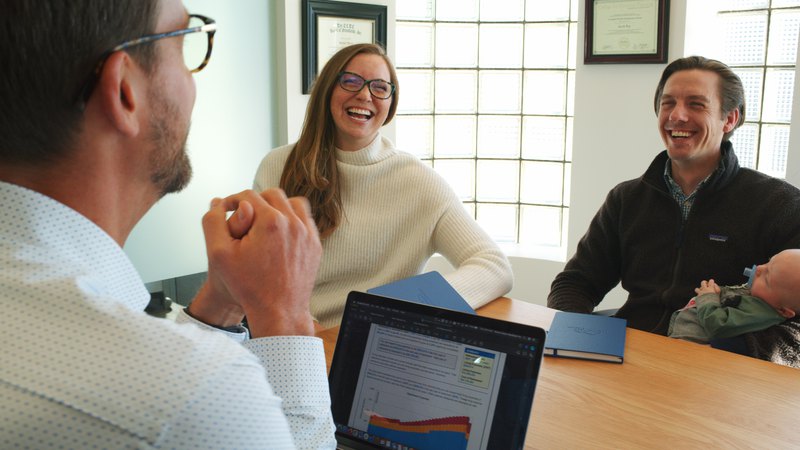 Financial Planning Steps: What You Should Expect
Every client is unique, in that they each have a different financial planning need. When you come to Colorado Wealth Group, we are transparent about the financial planning process, customizing an approach that best suits your needs from start to finish. Depending on your goals, you may need to start with comprehensive financial planning versus jumping into solutions. We will be able to help you understand what long and short-term strategy best suits your situation during your consultation.
Comprehensive plans are best suited for:
Multiple important objectives
Education funding strategies
Advanced life insurance planning
Holistic retirement planning
Investment performance optimization
Estate planning oversight
Tax mitigation strategies
Business continuity planning
Insurance audits
Solutions may be best if you only need:
Life and/or disability insurance
Investment consolidation
Long-term care insurance
A 401(k) rollover
Small business group benefits
The financial planning steps that go into both of these solutions require a time commitment both for you and the fiduciary advisors handling your planning. The overall goal is to provide you with a fully customized plan that works for your financial situation. Click here to learn more about our 3-step financial planning process.
The Benefits of Financial Planning
If you have financial goals that you want to achieve, you need to have a financial plan. The benefits of having a comprehensive plan include:
Better management of your income and cash flow
Improved debt management
Access to a wider range of investment options
Improved standard of living
Increased education and financial literacy
Even though it is possible to plan your own finances, it can be extremely difficult if you don't have industry knowledge. Clients often find that seeking out professional help is immensely helpful to assist with the financial planning process.
Financial Planning Services from Colorado Wealth Group
We want you to do more of what makes you happy. When you hire one of our fiduciary advisors for financial planning, you will find that you can save more, earn more, and do more. The primary focus of a plan tends to highlight:
Tax reduction strategies
Cash flow optimization
Retirement income planning
Risk mitigation
Whatever your objectives may be, we at Colorado Wealth Group can help you develop the right plan to meet your goals. We look forward to helping you soon!
Financial Planning services
See Our Professional Financial Planning Services
Before consulting with Colorado Wealth Group, many of our clients were managing their own financial plan or investment strategy. We realize that there are many "do it yourself" options for investing, however when it comes to finding customized expertise it may become challenging.
Wealth Management Solutions Built For Your Future
We offer a wide range of wealth management and financial planning services for individuals, families, and businesses. Click below to learn more about how we may able to help you.
Not sure which option is right for you? Answer a few questions, and we will get you in contact with the right advisor.
Reserve a Consult