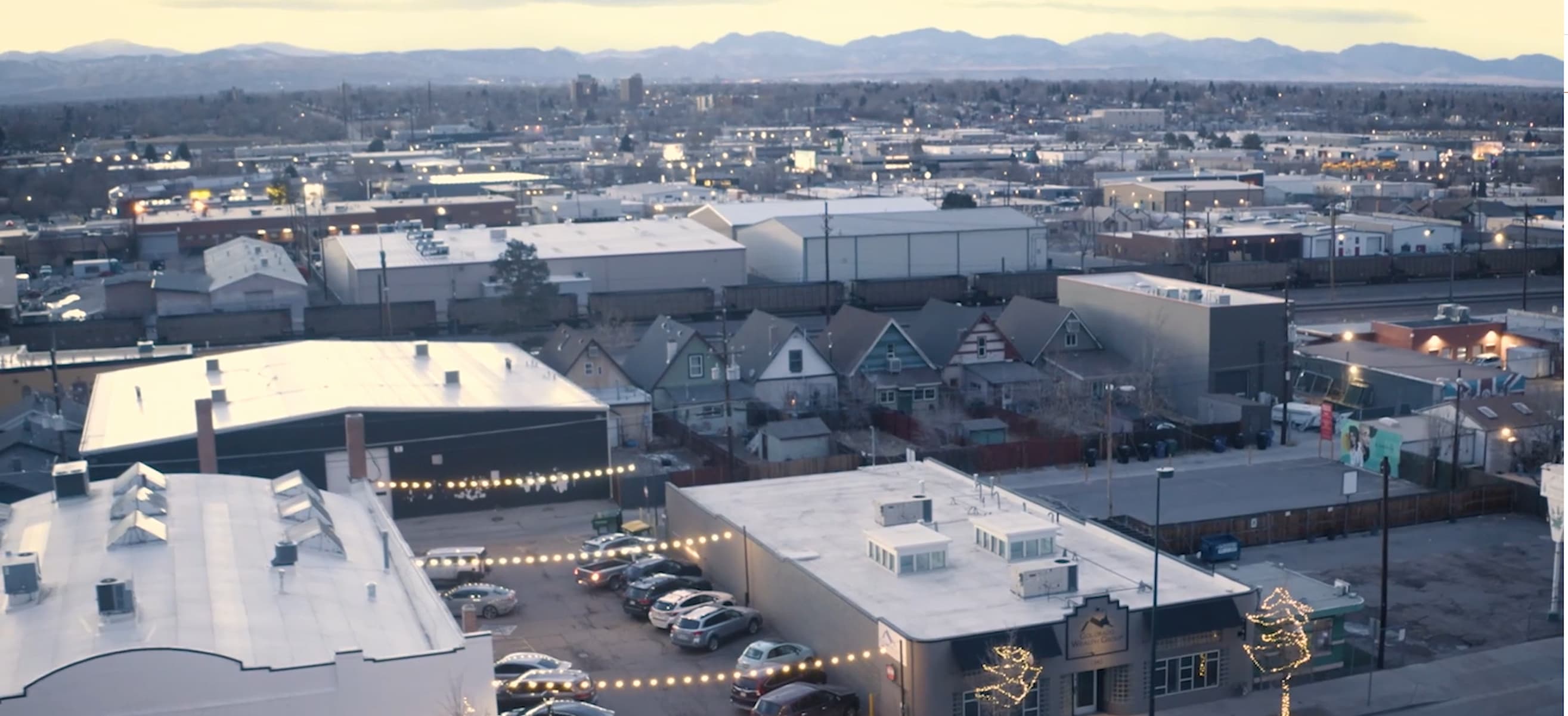 Financial Planning:
Financial Independence for You and Your Clients
Are you a Wealth Advisor interested in going independent, but are concerned about the complexity of leaving your current firm? Does the regulatory requirement of going independent and jumping through all the hoops in order to do so feel overwhelming? We are here to be your guide. At Colorado Wealth Group, we serve advisors like you in simplifying this process because we have been in your shoes! Colorado Wealth Group is a true turn-key solution for Wealth Advisors looking for a new home for their clients, a home with best-in-class technology, fully integrated staffing support, and a collaborative culture ready to support you as you continue to grow into the best Wealth Advisor you can be. Are you ready to have the conversation?
Why Colorado Wealth Group?
Partners, Steven Harp and Jacob Ray, created Colorado Wealth Group as a home for like-minded professionals to provide a premier destination for their clients. Both Steven and Jacob came from large financial organizations. Along the journey to independence, many lessons were learned, leading to growth and development. These lessons have and continue to present great coaching opportunities to new advisors joining CWG.
The intense drive to bring CWG to full independence came from much frustration that is caused by a large Broker/Dealer: expensive investment models, high compliance costs, weak technology, and a lack of agility for marketing, communication, and fast execution of strategies for our clients. We set our vision on building Colorado Wealth Group as the premier destination for independent advisors to build their book of business in a true plug-and-play format, while loyally serving our clients to give them a world-class experience in wealth management.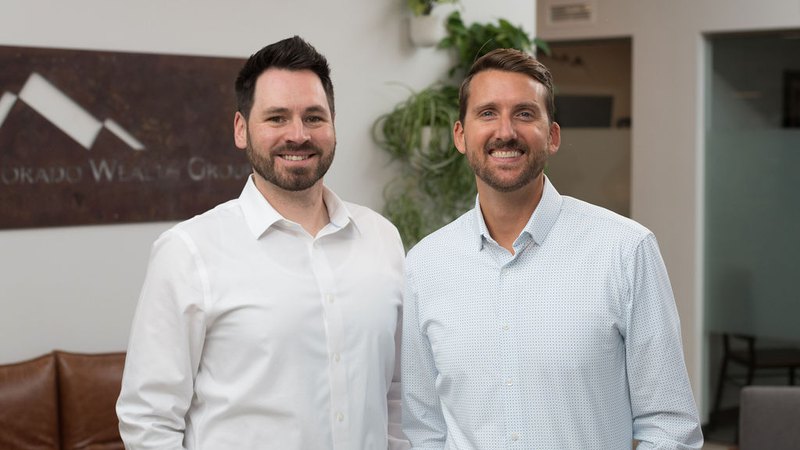 What can CWG do for Me?
Easy Advisor Transition
TD Ameritrade/Schwab's "red carpet" treatment to aid in paperwork completion
Fully DocuSign integrated, yet paperwork is still an option
Account review with our in-house Financial Analyst for new account creation
Compliance and IAR registration support, ADV 2B creation, etc.
IT training and setup with ongoing IT support
Mentoring with Partners and other CWG Team members
Simplify Your Operations…and Your Profit
Access to CWG Support Team for all new account creation and maintenance
Director of Operations assist you with appointment setting, follow-up, calendar management, and confirming appointments
Operations Coordinator to assist you with quoting, planning, data-gathering, applications, underwriting, and servicing on all insurance lines (life, disability, long-term care and fixed annuity)
In-house Financial Analyst to assist in getting your clients properly invested, whether it's our models or your own
A proven financial planning process that works, allowing you to continue to serve your clients while our team works behind the scenes
The ability to open revenue streams that you may not be used to, such as financial planning and consulting
Private, closed-door office and essentials included at our South Broadway location in Denver, CO
Strong payouts: we want all of our Wealth Advisors above a 50% profit margin
Consistent monthly revenue as all advisory accounts are billed monthly and other lines of revenue are tabulated and dispersed monthly
Built-in succession plan for maturing advisory practices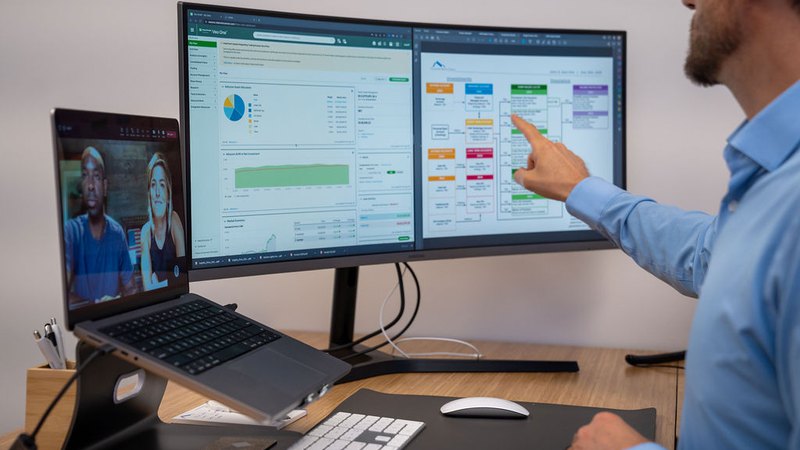 Technology Resources and Support
Cloud-based
Mac-friendly environment (but we will tolerate a PC user ☺)
3 beautiful conference rooms for client meetings equipped with glass windows, large whiteboards, and giant LED HDTV's for presenting
Advyzon: all-in-one solution for online client portal, reporting, billing, CRM, and secure document sharing with clients
eMoney: a software we have used for many years and is the centerpiece for all Financial Planning engagements. Our Financial Planning team runs the plan, and you consult your client along the way.
Microsoft Teams: to collaborate with each other and for video conferencing with our clients
Sharefile: the most secure platform for client file storage and organization
Video email capability, newsletters, blog and vlog platform, and future podcast potential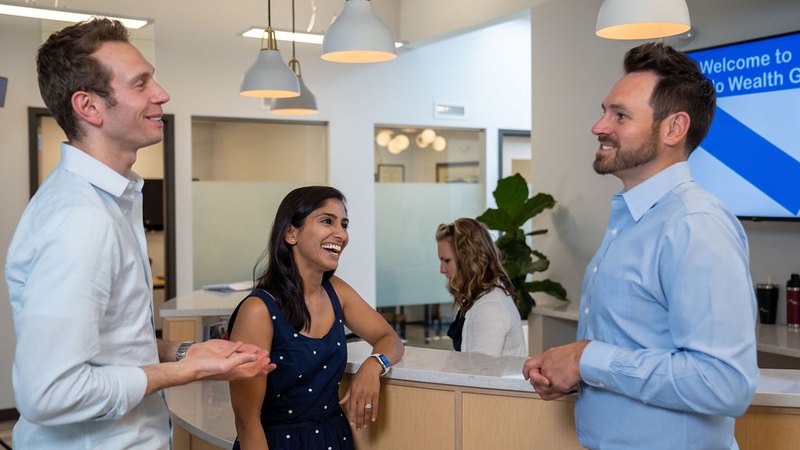 Advisor Benefits
Despite being an independent contractor, you will still have access to a sponsored group healthcare plan where CWG contributes a portion of the premiums
Free group short-term and long-term disability insurance
Low-cost E&O insurance
No technology fees, rent, desk fees, or other ticky-tacky charges
Inbound leads from walk-in, call-in, website, and Google traffic
Monthly "CWG Team Day" to collaborate, learn from an outside speaker, and have fun building our practices together
Energetic, ambitious group of professionals building a culture of excellence
Are you ready to make a bigger difference for your clients?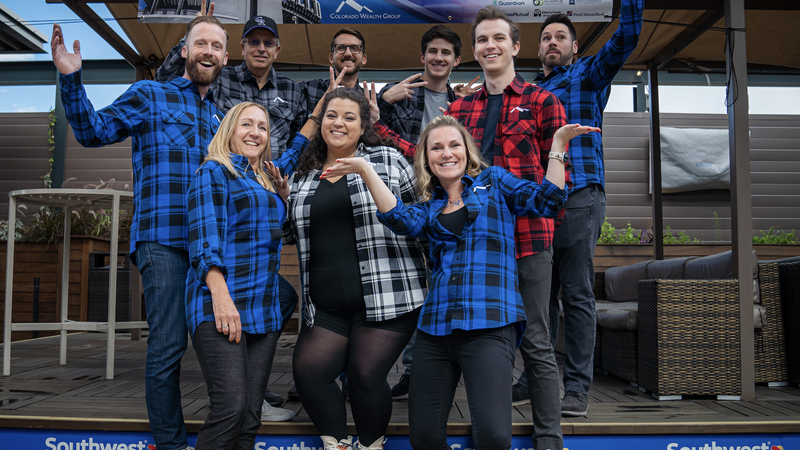 Our Experienced Team of Professionals
learn more about us
Steven Harp

Founder & Chief Executive Officer

Jacob Ray

Partner, Director of Financial Planning, & CCO

Bruce Larsen

Senior Wealth Advisor

James Glasheen III

Wealth Advisor

Kelly St.George

Wealth Advisor

Emily Murtaugh

Director of Operations

Jay Phillips

Financial Analyst

Carter Hench

Financial Planning Manager

Billie

Chief Morale Officer