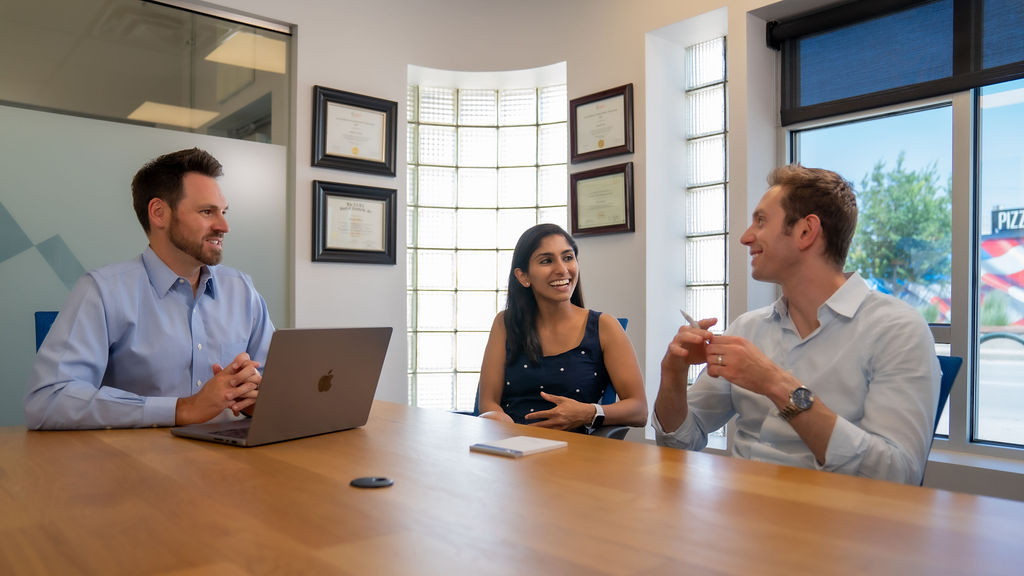 Financial Planning:
Smart financial planning can lay the groundwork for a secure future for you and your family. Each stage of your life will bring new challenges and opportunities, but a well-structured financial roadmap will help to ensure you're well prepared. If you're unsure about how to attain the financial stability that you and your loved ones deserve, the team at Colorado Wealth Group can help. Whether you need assistance with individual financial planning or family financial planning, we're here to guide you towards a personalized strategy.
Why You Need Individual Financial Planning
Most people want to achieve some level of financial security. However, each individual has a different perspective on what this looks like. Your financial plan needs to be based on your current assets, liabilities, and income as well as your short and long-term goals. Getting from where you are currently to where you want to be in the future can be difficult. That's why we're here. We'll assist you in bringing your goals to fruition with our individual financial planning services.
Your financial needs and priorities will change throughout your life. You'll have more peace of mind if you get professional guidance at key moments such as:
Buying a home
Starting or growing a business
Marriage
Receiving an inheritance or sudden wealth
Stock Options
Changing jobs
Planning for retirement
Why You Need Family Financial Planning
Individual financial planning is essential but at some point, you may need to plan for the future of people other than yourself. You may be getting married, preparing for the birth of a child or grandchild, or looking to create a family budget plan. Family financial planning is also essential if you want to take some of the stress out of funding your child's education.
Your financial planning strategy is all about you, and at Colorado Wealth Group, we strive to keep it that way. You will benefit from a plan and advice with you and your goals as the focus. We look forward to working with you regarding your saving and investing needs while helping you reach your attainable goals while also mitigating risk.
Get Sound Financial Planning Services from Colorado Wealth Group
Finance can be a tough subject but financial planning doesn't have to be daunting. With the right guidance, you can start your individual financial planning journey or create a sound family budget plan even in these unpredictable times. Contact us today to schedule a consultation with one of our financial planning professionals.
Wealth Management Solutions Built For Your Future
We offer a wide range of wealth management and financial planning services for individuals, families, and businesses. Click below to learn more about how we may able to help you.
Not sure which option is right for you? Answer a few questions, and we will get you in contact with the right advisor.
Reserve a Consult