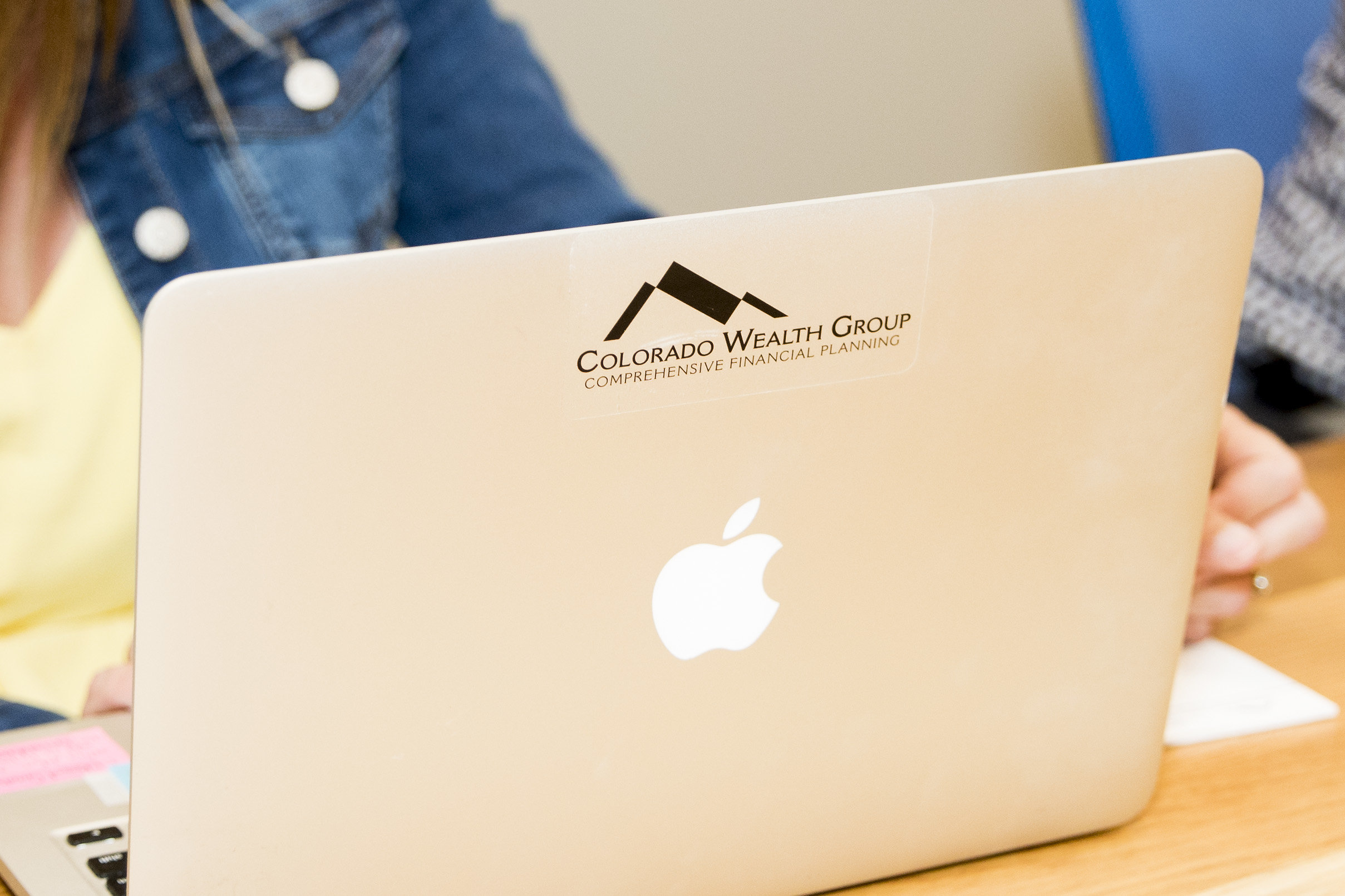 Financial Planning:
We offer many services at Colorado Wealth Group; however, most of our new clients choose to use our Financial Planning Process as their first engagement with us. Research shows that your chance of success increases by 42% just by writing down your goals, and our planning process is that and much more.
Our Financial Planning Process
Get Organized

After a short, initial consult with a Wealth Advisor, you will be guided through a data-gathering process in preparation for a Financial Plan proposal.

Get a Plan

You will work with your Wealth Advisor and the team to customize your Financial Plan for maximum probability of success.

Get Going

Every plan comes with a checklist of recommendations for you, and potentially CWG, to execute. You will then meet with your Wealth Advisor twice a year to ensure that you are taking action and staying accountable to your goals.
We are a comprehensive financial planning firm that empowers our clients with the blueprint to achieve their lifelong goals. Before consulting with Colorado Wealth Group, many of our clients were managing their own investment strategy before coming to realize that objective fiduciary guidance might be what they need most.
We understand that there are many "do it yourself" options for investing; however, when it comes to finding customized expertise, it may become challenging but is well worth the effort.