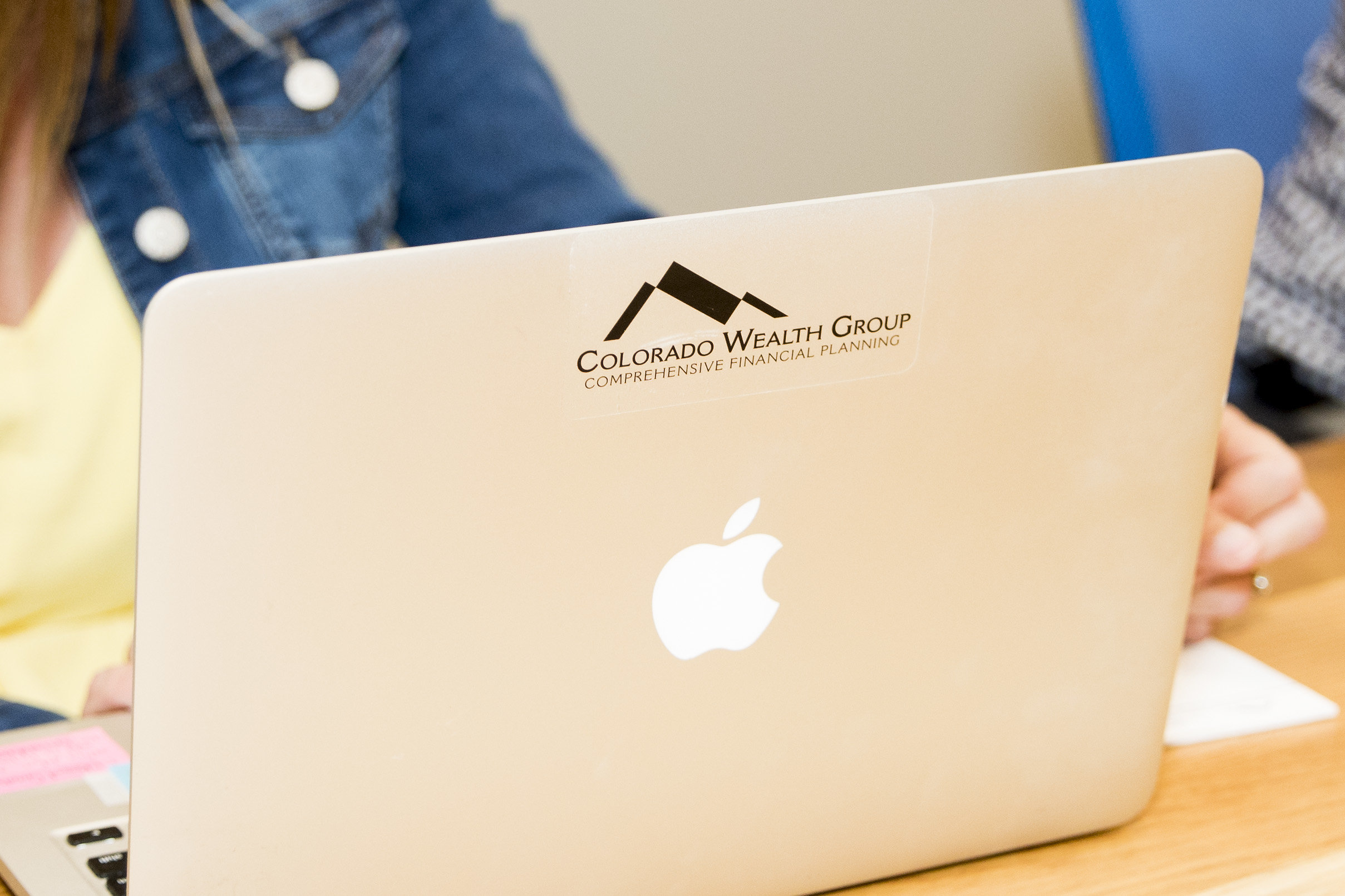 Financial Planning:
We offer many services at Colorado Wealth Group; however, most of our new clients choose to use our Financial Planning Process as their first engagement with us. Research shows that your chance of success increases by 42% just by writing down your goals, and our planning process is that and much more.
Our Financial Planning Process
Get Started

You will be matched with a Wealth Advisor that is most ideal for your situation. After a short initial consult, they will walk you through a data-gathering process and create a proposal for financial planning engagement, all within about 2 weeks. It will be at this point where you decide to hire CWG for financial planning or move in a different direction.

Develop & Deliver your Financial Plan

Upon engagement you will enter a 4-6 week planning process, working with your Wealth Advisor and the financial planning team to fine tune your analysis for maximum probability of success. On average, CWG spends over 30 hours on a customized financial plan to ensure each plan is specific to your needs.

Take Action & Stay Accountable

Every plan comes with a checklist of planning recommendations for you to execute on your own or by hiring CWG to help. You will also have the option to enroll in our Financial Plan Maintenance Program where you will meet with your Wealth Advisor every 6 months to ensure that you are taking action and staying accountable to your goals.
We are a comprehensive financial planning firm that empowers our clients with the blueprint to achieve their lifelong goals. Before consulting with Colorado Wealth Group, many of our clients were managing their own investment strategy before coming to realize that objective fiduciary guidance might be what they need most.
We understand that there are many "do it yourself" options for investing; however, when it comes to finding customized expertise, it may become challenging. A study by Vanguard quantifies the value of best practices in wealth management. The research attributed advisors a value add of over 3% per year, with much of that coming from behavioral counseling, asset allocation, distribution planning, and tax management advice offered by a professional. Please click the link below to download the study for yourself and see why Colorado Wealth Group could be the solution for which you have been looking.